Image & Form Games, the developer behind the SteamWorld franchise, have announced the new entry into the saga, SteamWorld Heist. For those unfamilar with the indie team, they created the hit 2013 action-adventure game, SteamWorld Dig, for PC, 3DS, Vita, and Wii U. This next game in the series will be a departure from the previous two entries, however. Whereas the first two games focused on tower defense and 2D action-platforming, SteamWorld Heist will be more about turn-based combat between ships in space. Though not a direct sequel to SteamWorld Dig, Heist will take place sometime after the events of the previous game, where an apocalyptic event has happened, forcing the inhabitants of the SteamWorld to flee and search for a new home using their steam-powered spaceships.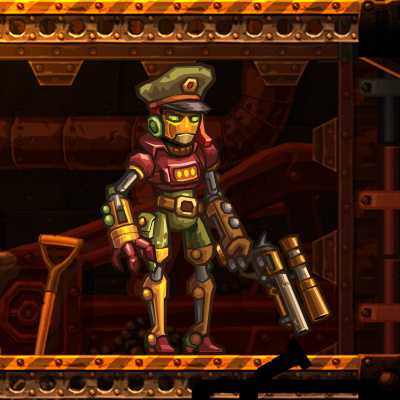 Players will be using the turn-based combat system to control heists that involve attempting to steal the resources from other ships in space that the citizens need to survive. The heroes of the title will still be the signature "cowbots" (cowboy robots), but the team wanted to surprise fans with something drastically different. CEO of Image & Form, Brjann Sigurgeirsson, detailed how the team wanted to take Heist in a completely opposite and more clever direction, while also staying true to the core signature touch that fans have come to know and love from the SteamWorld series. Image & Form believes that the turn-based strategy genre will be a good fit for the world they've created and expand the audience greatly. I, personally, never played the first two games due to a lack of interest in the genres, so this is definitely something that I find intriguing.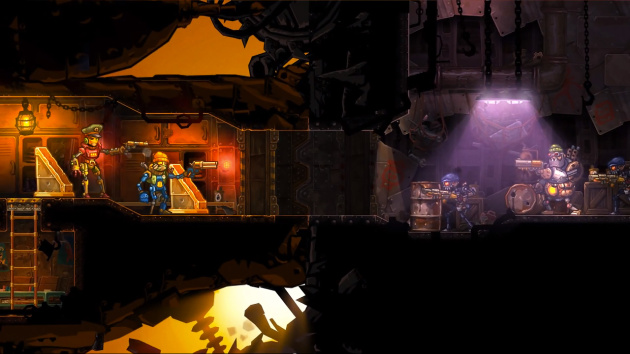 SteamWorld Heist will be coming to 3DS, Wii U, PC/Mac/Linux, PS4, Vita, and Xbox One sometime in Spring 2015, targeted specifically for either February or March. Though the exact release schedule for which platforms will come first and so on has yet to be finalized, it won't be long until you can captain your very own ship and take to the skies. The game will have the same punishing difficulty that Dig had, with a system built for the player to think carefully about their moves. For more on this newly announced game, keep it locked right here.